shutters/room type
Dining Rooms
Shutters are a great choice for dining rooms.  Whether you're hosting a dinner party, or settling down to your regular family meal, shutters bring restaurant quality class and refinement to home dining.
Our cafe shutters and tier on tier styles are great choices, and if you like to make bold design statements, opt for a wooden or coloured finish.
AUTOMATED OPTION
Our PowerMotion option allows you to control your shutters at the touch of a button.  PowerMotion works particularly well in a dining room, meaning you don't have to leave the dinner table to control the flow of light.
thermal control
If your dining room resembles a greenhouse in the sweltering heat, it's easy to lose your appetite.  Plantation shutters are a great way to regulate the temperature and control light glare.
MADE TO MEASURE
Our plantation shutters can be made to fit any type of window.  If your dining room has french doors opening up onto a rear patio, our shutters can fit these too.  Once you place an order, we always visit to do a final measure, for your peace of mind.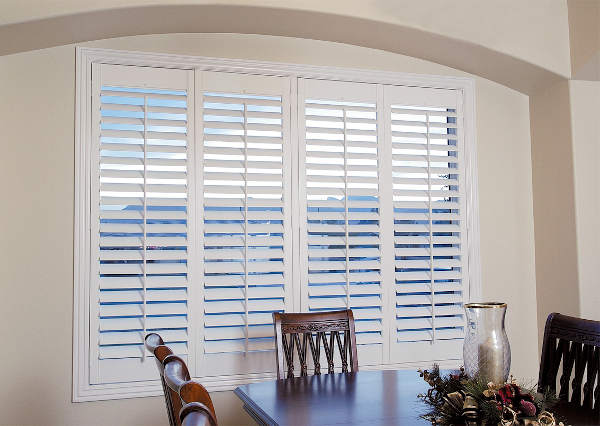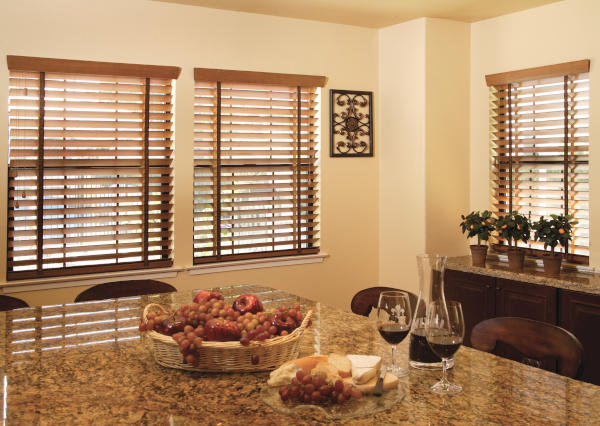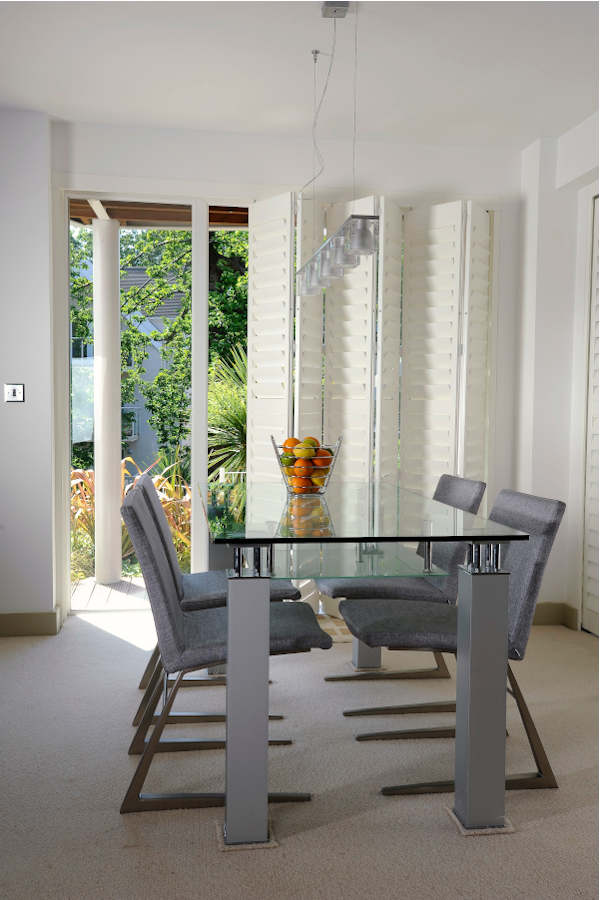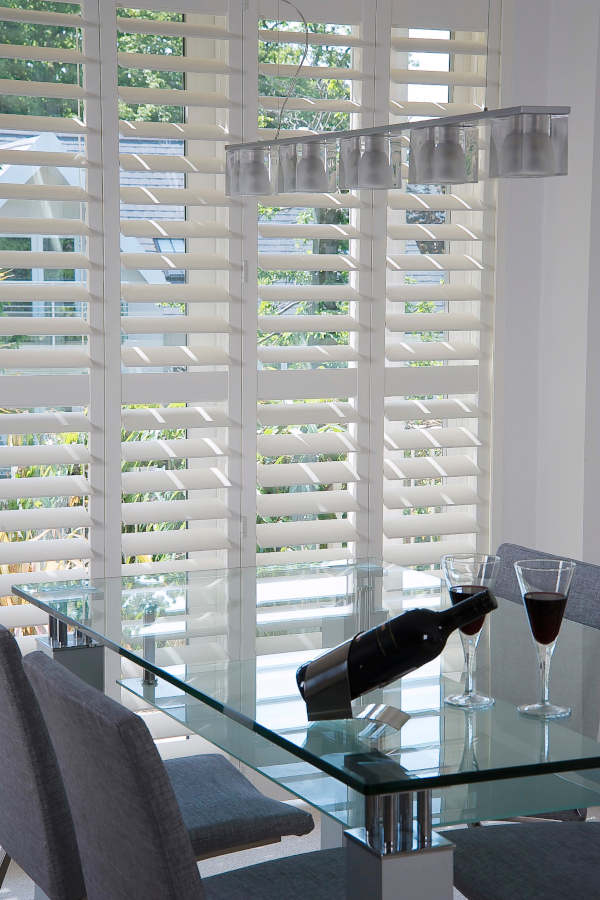 Get In Touch
We're here to help….
Showroom
Unit 11, Gemini Trade Park, Europa Blvd, Warrington
WA5 7YF