Shutters are the fastest growing form of window styling in the UK.  Warrington based Mirmac's range of shutters bring class, refinement and elegance to any room.   Not only do they look great on the inside, but they add kerb appeal to your property, making your house stand out from the crowd.
There are three key factors to consider when selecting the right window shutters for your home.  First, is which style to go for.   We list the twelve most common shutter styles, each of which have their own merits.  
The second consideration is which material to opt for.  Our shutters are available in wooden painted mdf, faux wood, luxury hardwoods, a faux wood frame with hardwood slats and a water resistant ABS (acrylonile butadiene styrene).  The choice will usually boil down to budget, application and opening size (larger window openings mean heavier MDF shutters are unsuitable).
The third consideration is the room type – where your shutters are being installed.  Shutters look great in bathrooms, but in an environment which is prone to condensation and water exposure, it makes sense to select a water resistant product.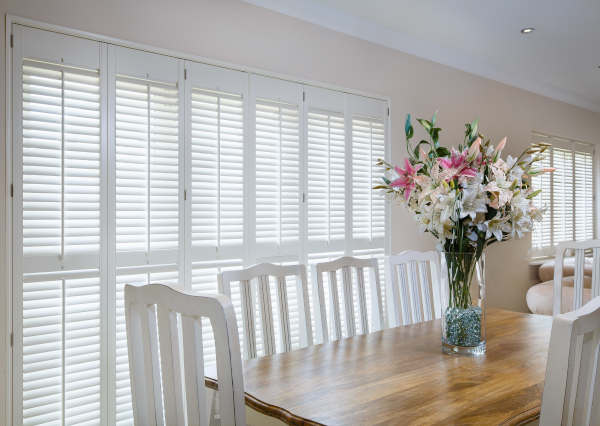 Awnings - Special Offers for 2023