Mirmac Home Interiors takes pride in offering exquisite, tailor-made media walls that redefine the concept of modern entertainment spaces.
Our bespoke joinery department specializes in crafting custom media walls designed to elevate your home's interior aesthetics while accommodating essential elements like televisions, shelving, and even imitation fireplaces.
Our team of skilled artisans combines functionality and artistry to create media walls that seamlessly integrate with your living space, delivering both style and utility.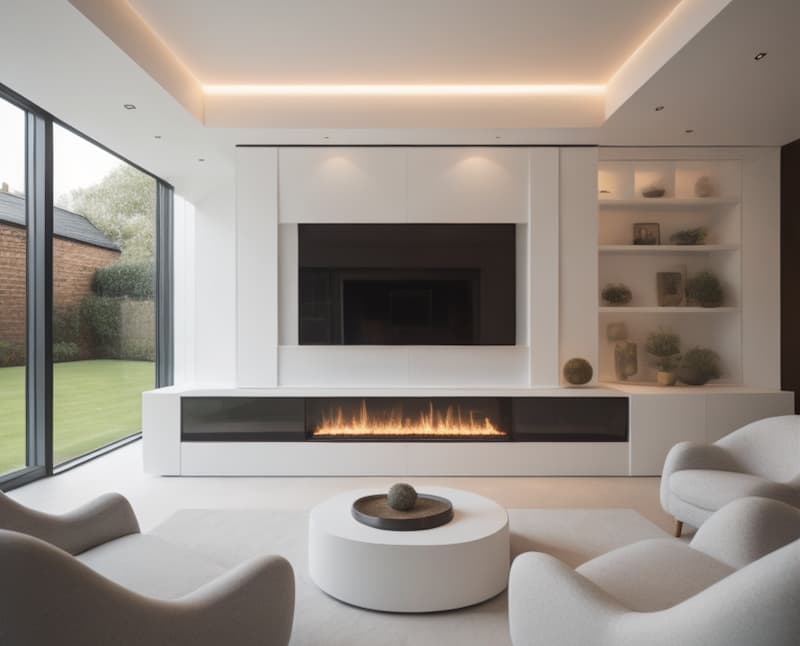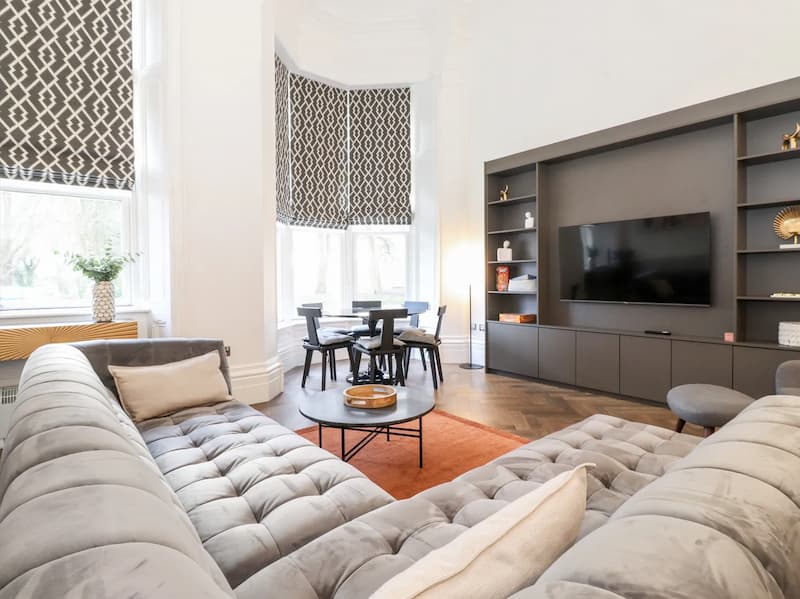 Each Mirmac media wall is a testament to precision and attention to detail. Whether you desire a sleek and minimalist design to complement your contemporary decor or a more classic, ornate style to add a touch of timeless elegance, our experts work closely with you to bring your vision to life.
With our custom media walls, you can organize your entertainment equipment, display cherished possessions, and create a captivating focal point in your living area. Trust Mirmac Home Interiors to transform your space into a haven of comfort and sophistication.
Media Wall FAQs
Can you customize media walls to fit our room's dimensions and style preferences?
Yes, absolutely! We specialize in crafting bespoke media walls tailored to your room's specifications and your preferred design style.
What materials do you use for media wall construction?
We use a range of high-quality materials, including wood, veneer, and premium finishes, to create media walls that match your desired aesthetics and durability.
Are your media walls suitable for mounting large TVs securely?
Yes, our media walls are designed to safely and securely accommodate large televisions with proper reinforcement and cable management solutions.
Can you incorporate storage options and shelving within the media wall?
Certainly! We can incorporate shelving, cabinets, and storage solutions into the media wall to cater to your functional needs.
Do you offer customization for imitation fireplaces within the media wall?
Yes, we can design and install imitation fireplaces as part of the media wall, offering a cozy and inviting ambiance to your living space without the need for real fire.
Get Your Own Media Wall Today
Are you ready to turn your house into your home with an integrated media wall chosen yourself? Contact us or visit our showroom in Warrington to see examples of our media walls. Our experts will guide you through the process of choosing the right style, colour, and material for your space.