Welcome to Mirmac, your go-to source for high-quality Roman blinds in Warrington and the entire North West of England. Our custom Roman blinds are the perfect solution for those who want to add a touch of elegance and refinement to their homes while also enjoying privacy and light control.
Unlike roller blinds, Roman blinds gather in segments as you raise them, giving them a unique style all of their own.
Our selection of Roman shades includes both decorative and patterned options, as well as cordless, thermal, blackout, sheer, motorised, and affordable options to fit any budget. We also offer luxury Roman blinds for those who want to make a statement and traditional Roman blinds for a classic look.
Most other types of window blind, like rollers or venetians, are limited to specific pattern books offered by manufacturers.  But with Roman blinds, you can literally specify any type of fabric you want, and have them custom made.  We have hundreds of fabric books in our Warrington showroom and our team is on hand to help you select colours and textures that will work with your existing furniture and room finishes.
At Mirmac, we believe that everyone should be able to enjoy the benefits of high-quality Roman blinds without breaking the bank. That's why we offer a range of affordable options without compromising on quality or style.
If you're looking for the perfect Roman blinds for your home, look no further than Mirmac. Contact us today to schedule a consultation and find out how we can help you transform your space with beautiful, functional Roman shades.
showroom service
We deal with the world's leading fabric manufacturers and have hundreds of swatch books at our Cheshire showroom.
We offer friendly, impartial design advice to help you make the right choice for your window styling.
HOME VISITS
We offer a fully tailored service without you leaving the comfort of your own home. We can measure your windows, bring fabric samples to match against your existing finishes, get your blinds manufactured, and then install them for you. Simple!
new automated options
Our roman blinds can now be operated through automation.  You can operate them by remote control, with your smartphone or tablet and by voice command with Alexa or Google Home.  Arrange an appointment at our showroom for a demonstration.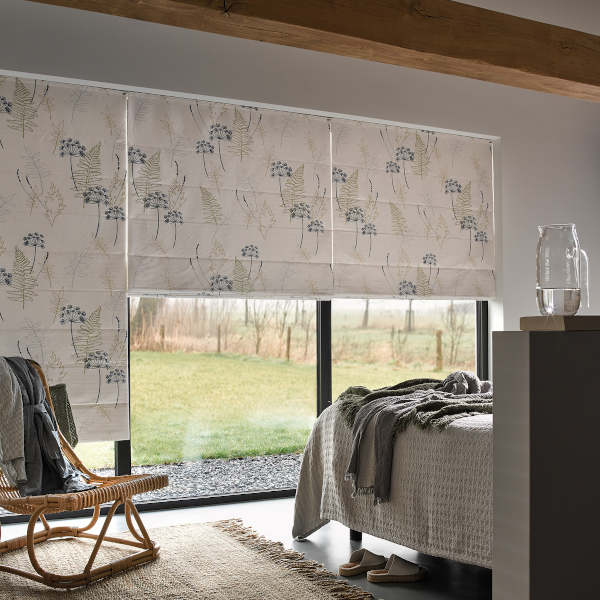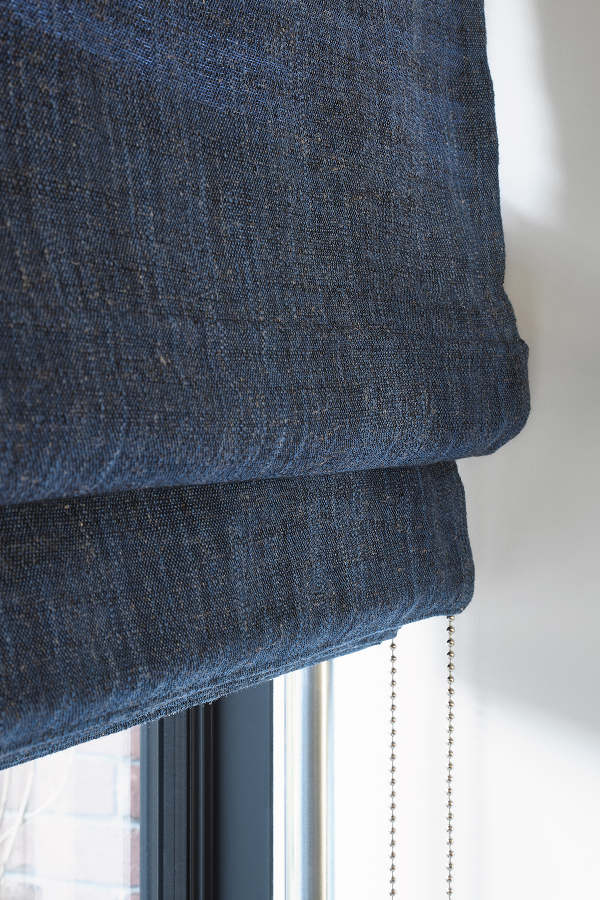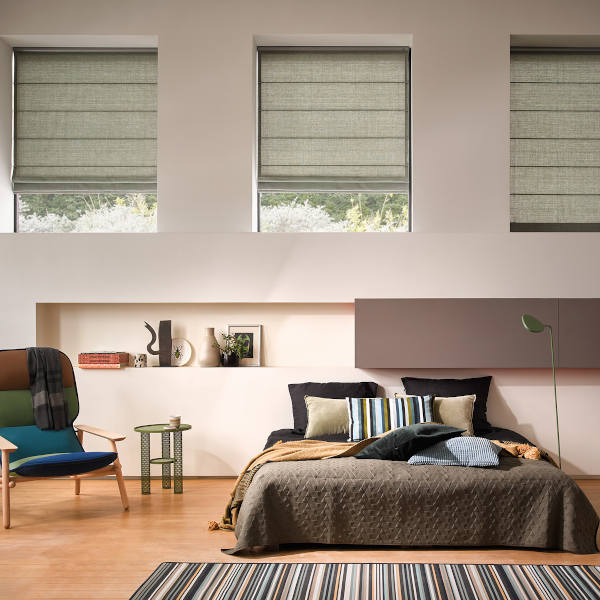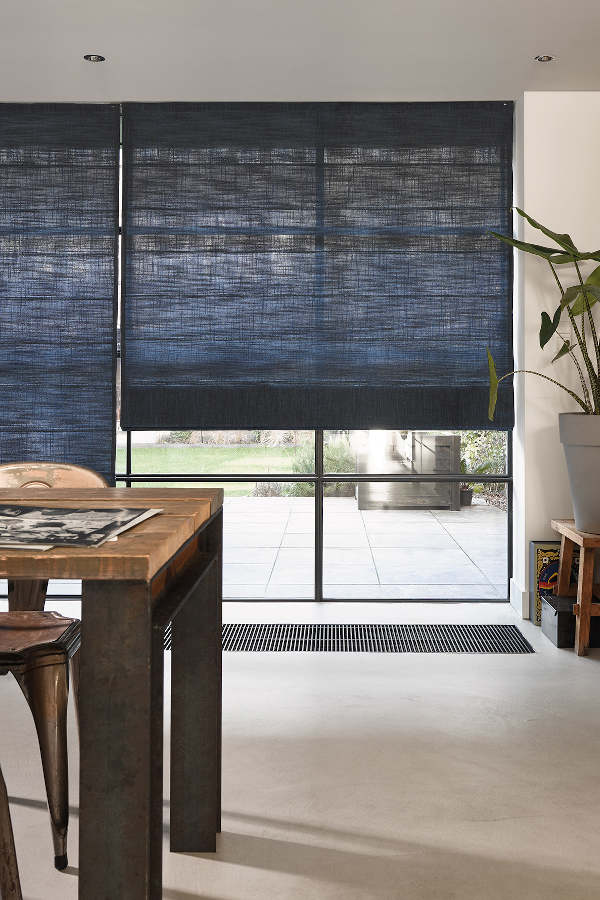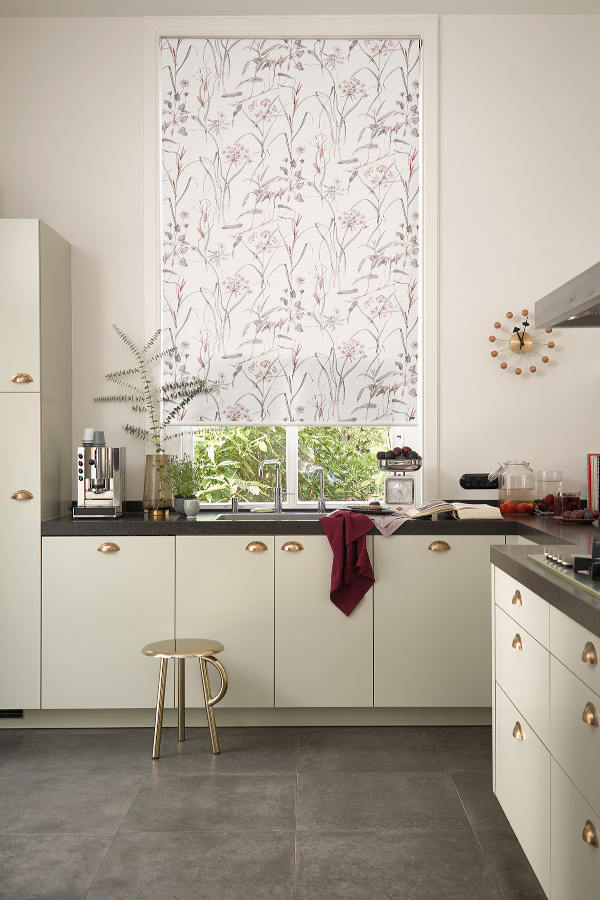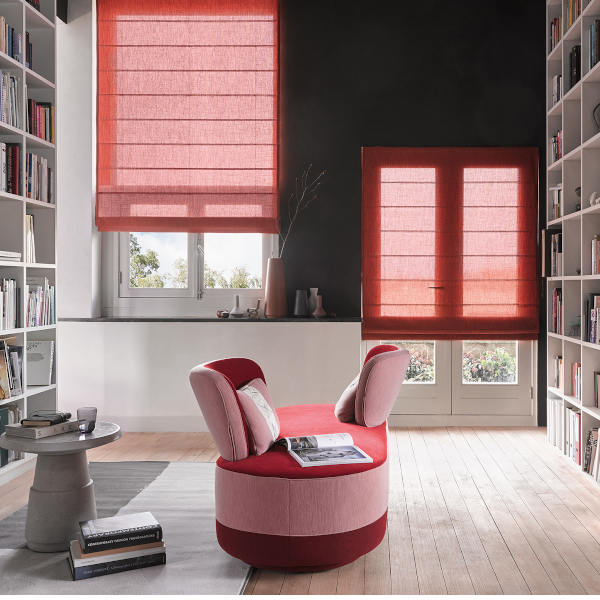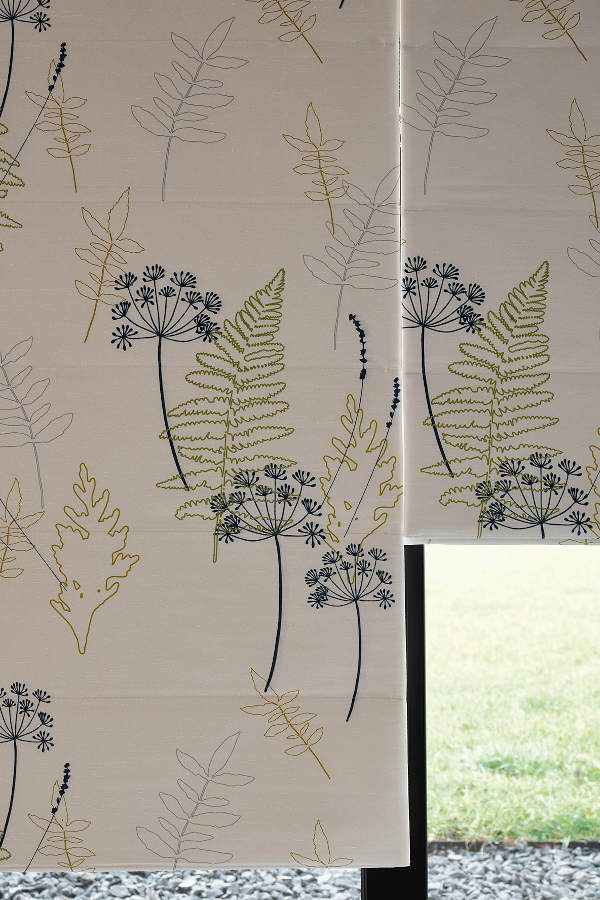 Roman Blinds FAQs
What are Roman blinds?
Roman blinds are window treatments made of fabric that are designed to fold up into horizontal pleats when raised, and lay flat when lowered.
What are the benefits of Roman blinds?
Roman blinds can add a stylish and elegant touch to any room, and they also offer privacy and light control.  Whilst they have always worked well in older, period properties, they are now becoming more popular in modern homes, especially when made with a contemporary fabric.
What are the different types of Roman blinds?
There are several types of Roman blinds, including standard Roman blinds, blackout Roman blinds, thermal Roman blinds, and waterproof Roman blinds.
How do I measure for Roman blinds?
Measure the width and drop of your window recess, and add a little extra to ensure that the blind will fit snugly. Alternatively, you can measure the width and drop of the window itself if you want the blind to hang outside the recess. As long as we understand how you've taken the
Can I install Roman blinds myself?
Yes, Roman blinds are easy to install and come with full instructions. All you need is a drill, screwdriver, and a few basic tools. However, we offer a full installation service with friendly, skilled technicians.
of the window opening. For inside mounted shutters, subtract 3mm (1/8 inch) from the width and height to allow for clearance. For outside mount shutters, add 50mm to 100mm (2 to 4 inches) to the width and height to allow for overlap.
How do I clean Roman blinds?
Roman blinds can be cleaned with a soft brush, or vacuum cleaner. The brush attachment of your vacuum cleaner works particularly well.  You can also spot-clean them with a damp cloth and mild detergent. Avoid using harsh chemicals or abrasive cleaners, as they can damage the fabric.
Can Roman blinds be repaired?
Yes, Roman blinds can be repaired if they become damaged or stop functioning properly. We will gladly assess the damage or fault, and in most cases, solve the problem for you.
How much do Roman blinds cost?
The cost of Roman blinds varies depending on the size, fabric, and style. You can expect to pay anywhere from £60 to £250 per blind on average, but fabric prices really do vary according to quality and brand.
Do you have Roman blinds on display?
As Warrington's leading independent, family-run window treatment business, we have a well stocked showroom with lots of fabric books and swatches.  Our experienced team can answer any specific questions you have about Roman blinds.  We're also happy to visit you and carry out home surveys.  You can arrange a showroom visit by contacting us.
Which areas do you cover?
We supply Roman blinds throughout Cheshire, Merseyside, Greater Manchester and North Wales. We also cover other areas of the north west, and further, depending on your specific requirement.
Can Roman blinds be customized?
Yes, Roman blinds can be customized to suit your individual style and needs. You can choose from a wide range of fabrics, colours, patterns, and styles, and you can also add accessories like trims, tassels, and valances.
Awnings - Special Offers for 2023