blind types
Roller Blinds
We provide an extensive range of superior quality roller blinds for homeowners throughout the north west.  Our Warrington showroom is conveniently located near IKEA, and has a wide range of roller blinds examples for you to view.  We pride ourselves on being a window blinds specialist, with years of experience and a passion for providing affordable, custom-made roller blinds to enhance your home decor and provide practical functionality to your living space.
 Roller blinds are one of the most popular forms of window treatments.  They are cost-effective, simple to operate, easy to maintain and child-safe.
 Our roller blinds are designed to cater to your unique preferences and needs, with options for room darkening, light filtering, and blackout capabilities for optimal sun protection and privacy. We offer motorised and cordless roller blinds for added convenience and effortless control, making them perfect for bedrooms, living rooms, and any other room in your home.
 We understand that energy efficiency is a top priority for many homeowners, which is why we offer energy-efficient roller blinds to reduce your energy consumption and costs. With our roller blinds, you can be sure that your home is not only beautiful but also environmentally friendly.
We are committed to providing exceptional customer service, from the initial consultation to the final installation. Our team of experienced professionals is dedicated to ensuring that you receive the best value for your money, with affordable roller blinds that do not compromise on quality.  We have hundreds of fabric finishes, both plain and patterned, and smooth or textured.   There really is a blind to suit any window!
 Our roller blinds work well in any room of the house, including moisture resistant options for bathrooms and black-out versions for bedrooms and rooms where sun-glare is an issue.
 Our roller blinds are easy to maintain and very simple to fit.  However, we offer a full installation service and after-care to assist if you have any issues
 We believe that every homeowner deserves the best, and our roller blinds are no exception. Contact us today to learn more about our roller blinds and schedule a consultation with one of our experienced professionals. With our exceptional service and superior quality roller blinds, you'll wonder how you ever lived without them!
flexible service
Roller blinds are easy to measure for and simple to fit. We can send you easy instructions for both.
We're also happy to visit and measure for you, bringing samples for you to match up to existing finishes in your home. We can travel from our base in Warrington or do a virtual meeting with you to build a custom quote.
5 Year Warranty
We work with the UK's leading manufacturers of quality awning systems. All of our products are backed with a 5 year warranty for your peace of mind. 
new automated options
Our roller blinds are chain or spring operated as standard. We can now offer our most popular product with an automated option.
The blinds can be operated electrically, using a remote.  You can also connect to a smart hub, using voice commands through Alexa, Google Home and other similar devices.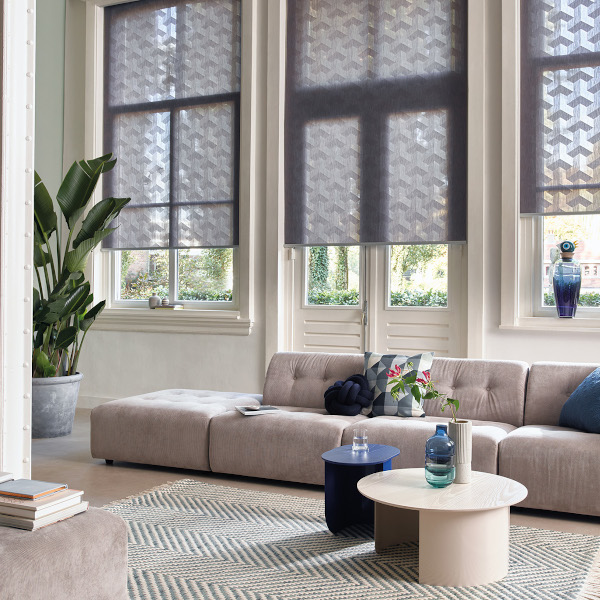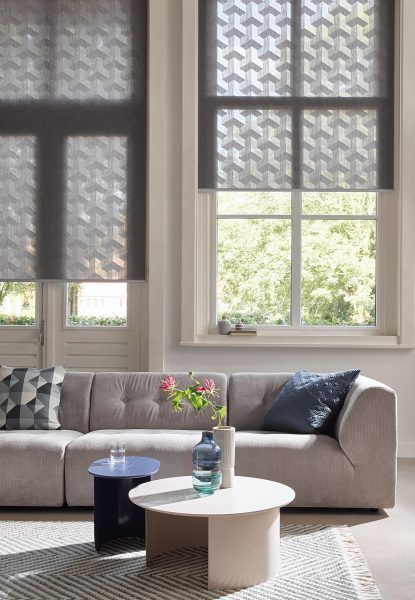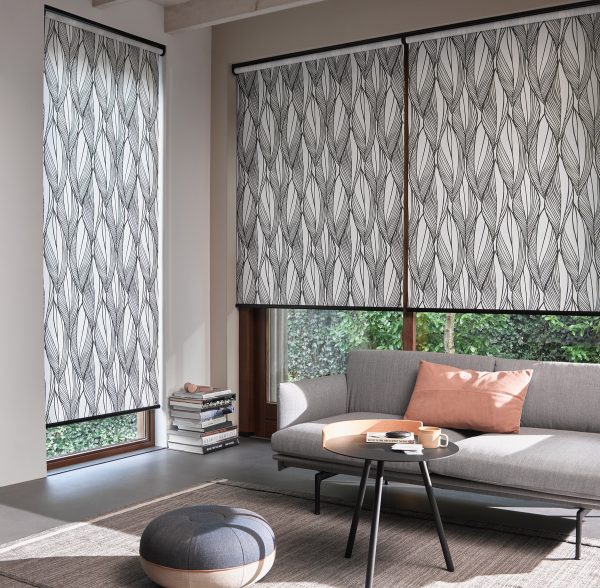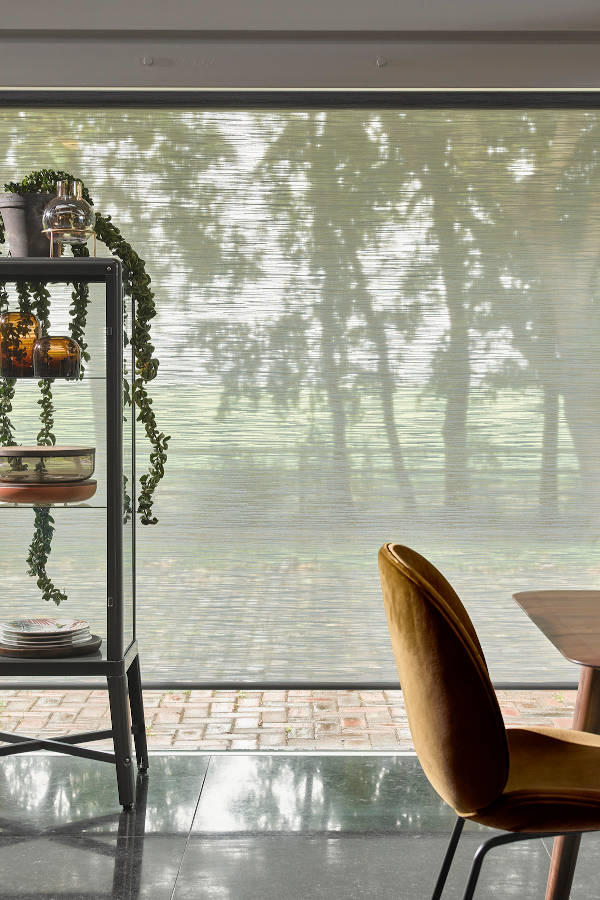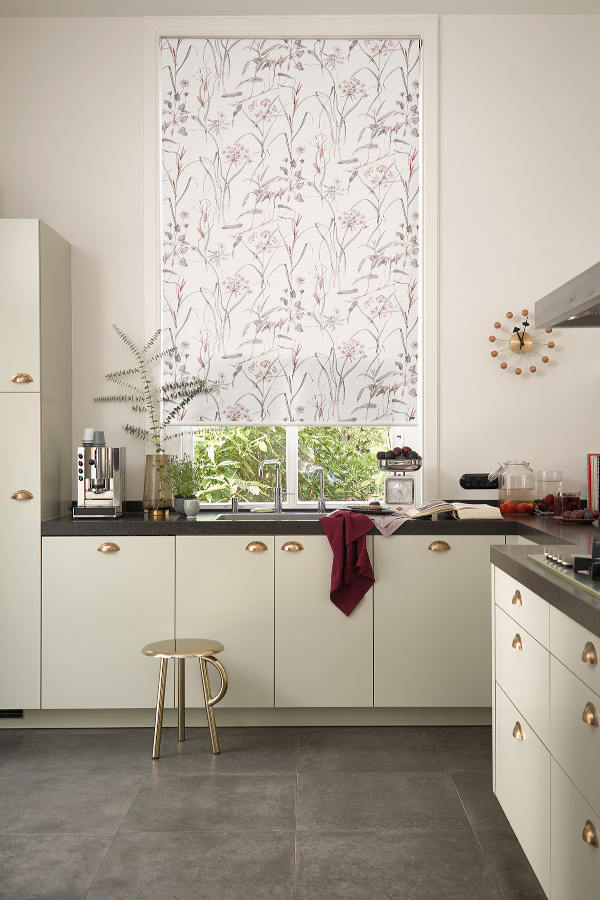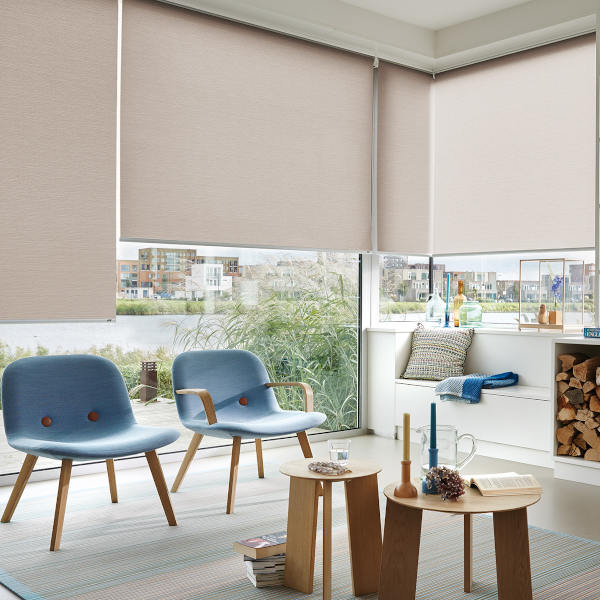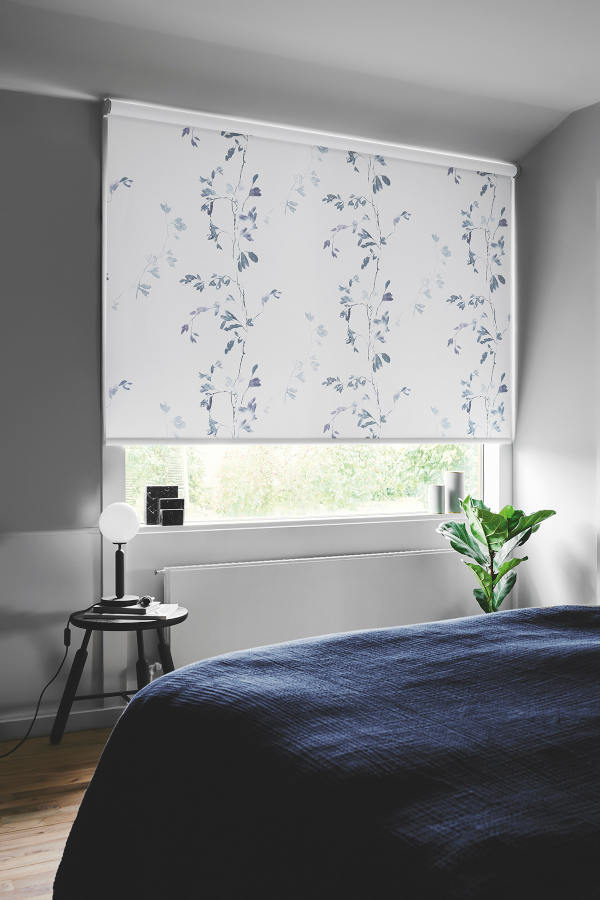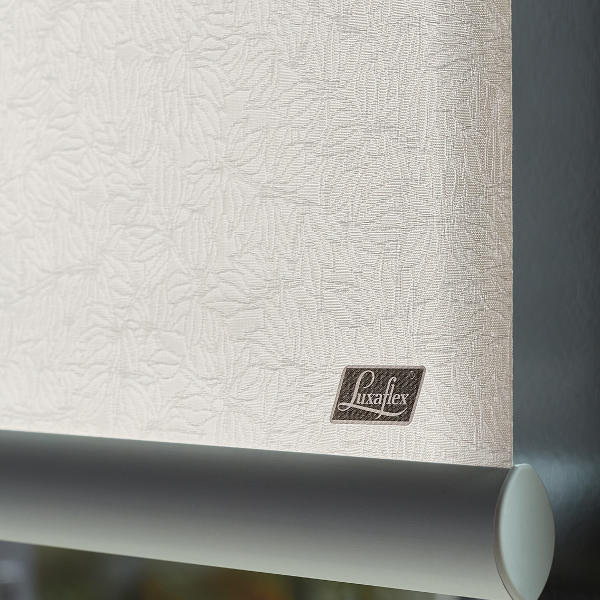 Roller Blinds FAQs
What are roller blinds?
Roller blinds are window treatments that consist of a fabric panel mounted on a roller mechanism that can be easily pulled up or down to cover or uncover a window.
What types of roller blinds are available?
There are many different types of roller blinds available, including blackout, sheer, patterned, textured, and more. You can also choose from different fabric types, such as cotton, polyester, and linen.
How do I measure for roller blinds?
To measure for roller blinds, you need to measure the width and drop of your window opening. You should add a few extra centimetres to each measurement to ensure a proper fit.
How do I install roller blinds?
Installing roller blinds is a relatively simple process. You can mount them inside or outside the window frame, depending on your preference. Most roller blinds come with installation instructions, and you can also find many online tutorials to guide you through the process. However, Mirmac offers an installation service with our friendly, skilled operatives. Check out our Google reviews to see the experience of our customers.
How do I clean roller blinds?
The best way to clean roller blinds depends on the type of fabric. Generally, you can wipe them down with a damp cloth or use a vacuum with a brush attachment to remove any dust or debris.
Can roller blinds be cut to size?
Yes, many roller blinds can be cut to size to fit your window opening perfectly. We fully manage this process – ensuring the manufacturer's fabric can be cut, and our in-house seamstresses can make the alterations for you.
What fabrics are available for roller blinds?
There are many different fabrics available for roller blinds, including cotton, polyester, linen, and more. You can also choose from different textures and patterns to suit your style. We work with most of the interiors industry's leading fabric houses including Harlequin, Zoffany, Clarke & Clarke, Sanderson, Romo, Casamance, GP&J Baker, Kai and Sanderson.
How much do roller blinds cost?
The cost of roller blinds can vary widely depending on factors such as the size, fabric type, and level of customization. Whilst cheaper, less durable products are available for as little as £10-£20, our roller blinds typically range between £50-£400 for a typical lounge window.
Are roller blinds energy-efficient?
Roller blinds can be energy-efficient, particularly if you choose blackout or thermal fabrics. These types of roller blinds can help to keep your home cooler in the summer and warmer in the winter, which can reduce your energy bills. Our most popular thermal roller blind, the Luxaflex Duette, is on display in our Warrington showroom.
Can roller blinds provide privacy?
Yes, roller blinds can provide privacy, particularly if you choose a fabric that is opaque or has a higher level of opacity. They can also be lined.
Awnings - Special Offers for 2023