Our plantation shutters are available in a wide range of styles to suit any home.   Whilst some ranges like cafe style and tired work well in older, traditional properties, full height shutters and the option to have virtually any colour, makes them perfect for modern homes.
Check out the different styles of shutters below.  We're happy to do demonstrations in your home or at our Warrington showroom.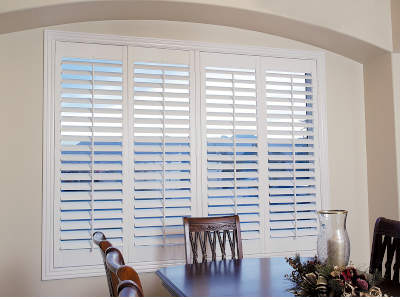 FULL HEIGHT
Full height shutters cover the full window opening and can be fitted to almost any window in your home.  This style typically has a mid-rail to hide the window transom.  This enables you to control the upper and lower sections independently, for greater privacy and light control.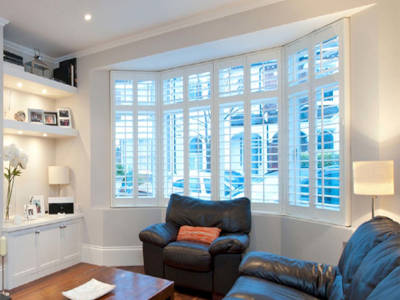 BAY WINDOWS
Plantation shutters are the perfect partner for bay windows, adding class and refinement to any opening. 
Our shutters are custom-made to fit any bay window shape, whether it's rectangular, splay, or curved.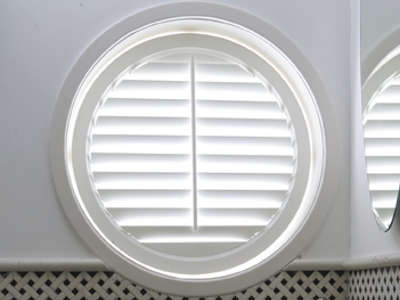 SPECIAL SHAPES
If you have a tricky triangle, an awkward arch or a problematic porthole, our shutters are the perfect solution.
Don't hide a quirky window behind ill-fitting curtains or blinds.  Turn it into a design feature with made-to-measure shutters.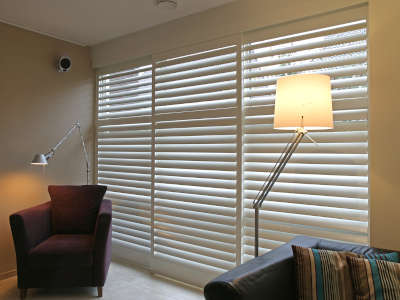 BY-PASS TRACK
By-pass shutters are a track-based system which allows each panel to slide behind the other, on a smooth running track.
They work particularly well on wardrobe door systems or as room dividers.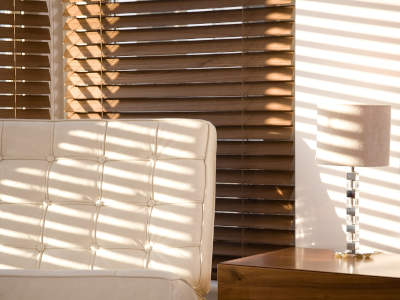 PURE WOOD
Our pure wood shutters are made from high-grade hardwoods, making them much lighter than standard mdf products.  All our hardwood is sustainable and ethically sourced.  We use Paulownia, renowned for its exceptional strength-to-weight ratio.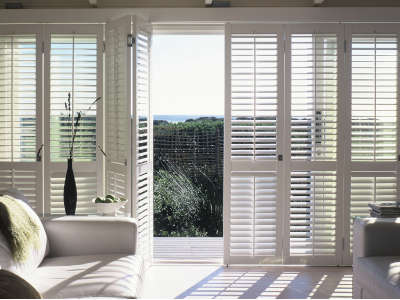 BI-FOLD
Our bi-fold shutters work on a track system and are ideally suited to larger windows and doors.  They also work well as room dividers in open plan spaces and can even be used to replace a standard door to an en-suite from a bedroom.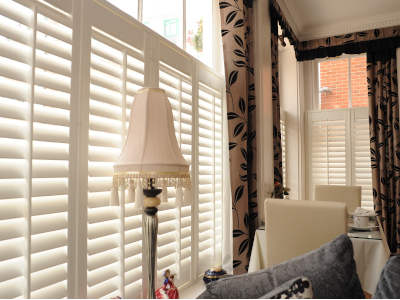 CAFE STYLE
Cafe style shutters not only bring continetal cafe culture to your home, they are also one of the most practical styles we offer.  Users get the benefit of privacy from the shutters at eye-level, the upper part of the window remains uncovered, allowing natural light to flood in.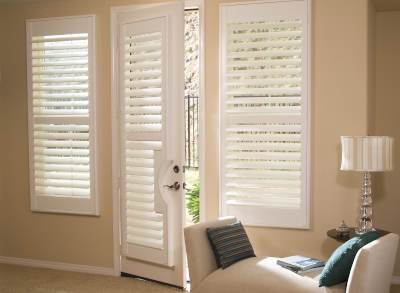 FRENCH DOORS
If you've a south-facing garden and french doors to your lounge, dining room or kitchen, regulating the flow of light can be a difficult problem.   Verticals and roller blinds lack refinement, but made-to-measure shutters are the perfect solution. They also add privacy and thermal protection during colder months.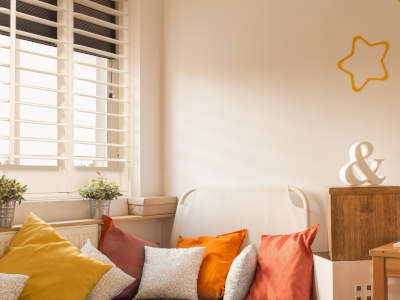 ROOM DARKENING
For those who require sleep during the day, such as young children or shift-workers, replicating a night environment for sleeping can be difficult.  Our room darkening plantation shutters work with an integrated blackout blind to eliminate most natural light.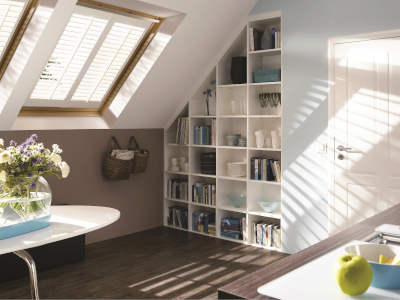 SKYLIGHTS
If you've made the decision to enhance your home with the natural beauty of shutters, you don't have to leave your skylights out.  Our shutters are made to measure and work perfectly with Velux windows and other skylights.  They're also easy to maintain.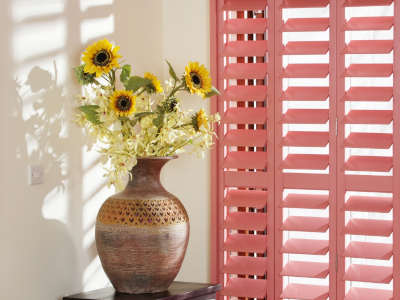 COLOURED
Our standard shutter ranges have 23 paints and 27 stains.  We also have a custom colour option, giving you the freedom to select almost any colour.  Bright, bold colours are great for kids' bedrooms, grey brings a contemporary twist to modern homes and lighter creams bring warmth and elegance.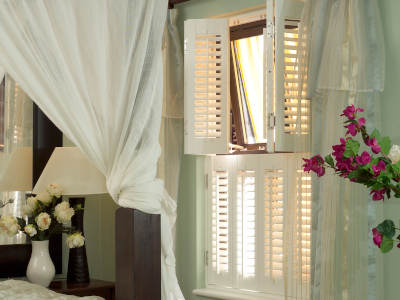 TIER-ON-TIER
Tier-on-tier shutters give you the best of both worlds that full height and cafe style shutters offer.  Segmented into two shutters, they can operate uniformly or independently, giving you greater control of light flow.  They are ideally suited to bedrooms, bathrooms and lounges.
Awnings: Special offers for 2023