At Mirmac Home Interiors, we understand the importance of maximizing space and creating functional yet stylish interiors. Our bespoke joinery department is dedicated to crafting custom fitted furniture that seamlessly integrates into your home's design, enhancing both aesthetics and utility.
Whether you're looking for fitted wardrobes, cupboards, shelving, or the complete transformation of a walk-in wardrobe, we have the expertise to bring your vision to life.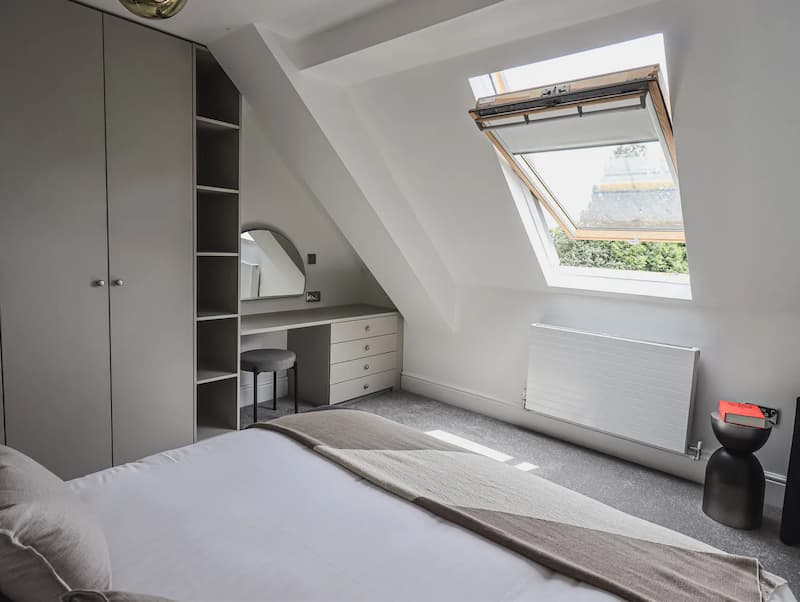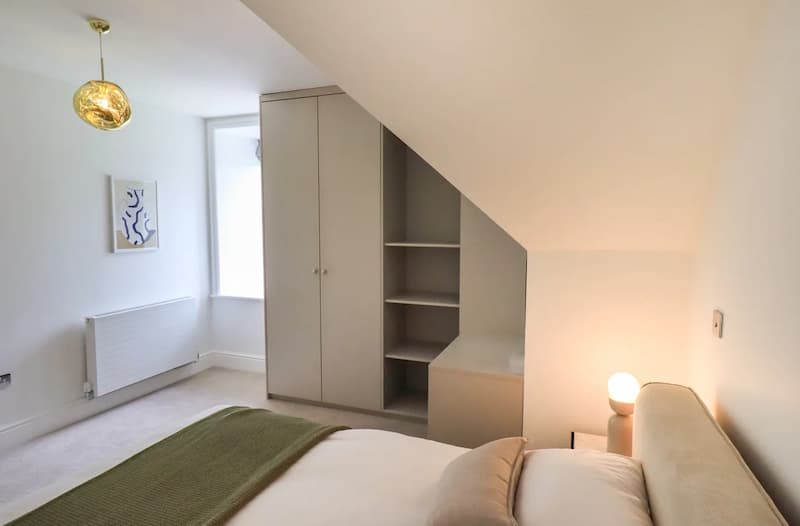 Our team of skilled artisans takes great pride in the precision and craftsmanship that goes into each piece of fitted furniture. We collaborate closely with you to understand your requirements, design preferences, and storage needs.
The result is bespoke fitted furniture that not only complements your home's interior but also provides innovative solutions for clutter-free living. From concept to installation, Mirmac Home Interiors is your trusted partner in creating tailored, space-efficient furniture that reflects your unique style.
Fitted Furniture FAQs
Can you design and build fitted furniture for any room in the house?
Yes, we offer bespoke fitted furniture solutions for any room, including bedrooms, living rooms, kitchens, and even walk-in wardrobes.
Do you provide a design consultation to discuss our specific needs and preferences?
Absolutely! Our team offers personalized design consultations to understand your requirements and create custom solutions that align with your vision.
What materials are used for crafting the fitted furniture?
We use high-quality materials, including wood, veneers, and finishes, to ensure durability and a seamless match with your home's decor.
How long does it take to complete the installation of fitted furniture?
The timeline depends on the complexity and scope of the project. We will provide you with a detailed schedule during the consultation phase.
Can you provide storage solutions within fitted furniture like wardrobes and cupboards?
Certainly! We can incorporate various storage options, such as shelves, drawers, and hanging space, to maximize functionality and organization in your fitted furniture.
Get Your Bespoke Fitted Furniture Today
Are you ready to maximise the space in your house, bedroom, dining room or lounge with a custom built fitted cupboard, wardrobe or shelving? Contact us or visit our showroom in Warrington to see examples of our fitted furniture. Our expert joiners will guide you through the process of choosing the right style, colour, and material for your space.