At Mirmac Home Interiors, we take pride in introducing our in-house bespoke joinery division, Gemini Bespoke Joinery.  It is rare for a home interiors company to have an in-house capability to deliver bespoke joinery.  We took the bold step to set up our own bespoke joinery business, to ensure we could offer the best possible service to our customers, by reducing costs, improving quality, and having full control, with no reliance on third party joinery companies.  The results are beautifully crafted pieces of furniture to enhance your home.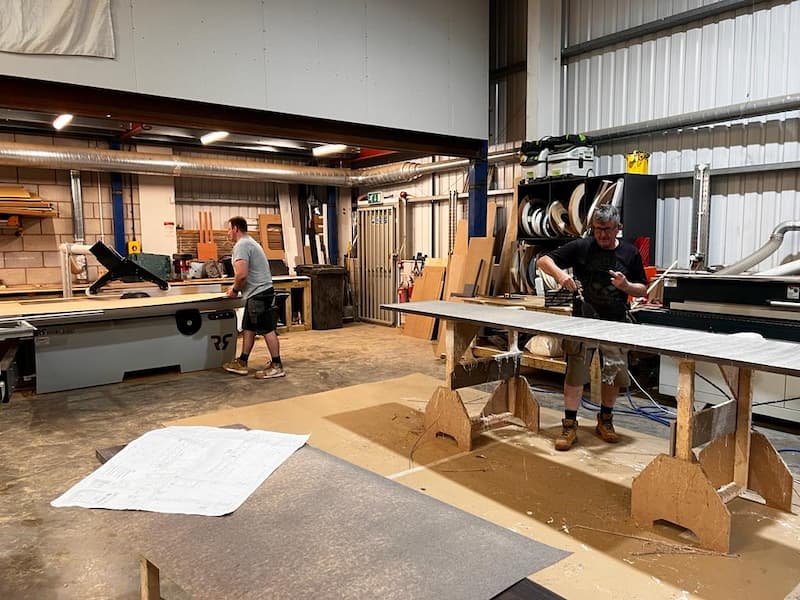 Why Choose Mirmac Home Interiors for your bespoke furniture requirements?
Cost Efficiency for Your Home Interior Projects
In today's dynamic home interiors landscape, cost considerations are crucial. By housing our very own bespoke joinery division at our Cheshire headquarters, we can keep costs down without compromising on quality. This enables us to deliver exceptional value to our clients by offering competitive prices while maintaining the highest standards of craftsmanship.
When you partner with us, you benefit from a streamlined process that eliminates the need for intermediaries, reducing unnecessary expenses and ensuring that your budget goes directly into the creation of your dream interior.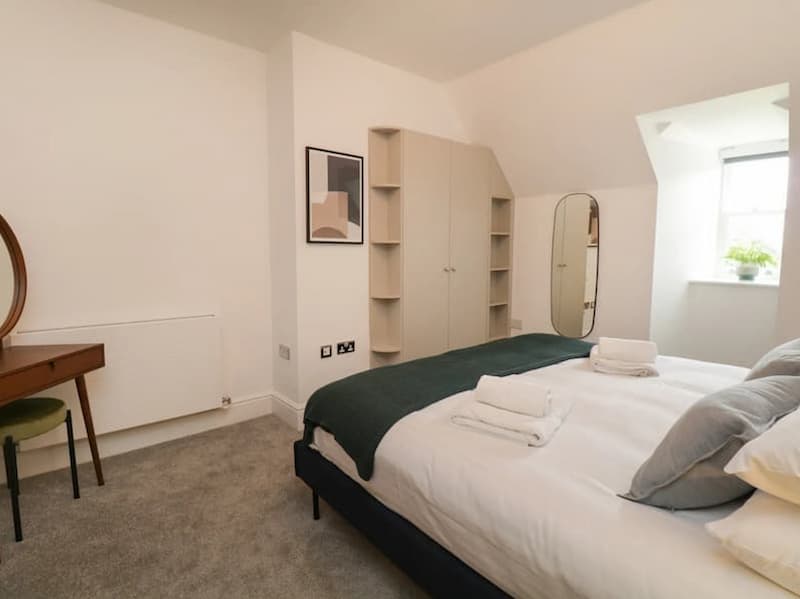 Unparalleled Control Over Your Project
One of the significant advantages of having an in-house bespoke joinery team is the level of control it affords us. We can oversee every aspect of your project, from design concept to the final installation.  Equally, we can partner with your nominated interior designer and bring their visions to life.  In either circumstance, we can guarantee precision, meeting your exact specifications and delivering on time.
Our dedicated artisans include bench hand joiners who've spent their whole careers working in joinery.  We ensure that every piece of bespoke furniture, cabinetry, or joinery seamlessly integrates with your interior theme and fulfils your vision. This level of control assures you of consistency, quality, and a home that truly reflects your personality and style.
Uncompromising Quality and Craftsmanship
At Gemini Bespoke Joinery, quality is our hallmark. Our skilled craftsmen have years of experience and are passionate about their work. Using the finest materials, we meticulously craft exquisite, beautiful bespoke furniture pieces that elevate your home's aesthetic appeal.
Every project is a work of art, reflecting our commitment to quality and innovation. Whether it's a custom-built wardrobe, a stunning kitchen island, or a statement-piece media wall for your lounge, our attention to detail and precision craftsmanship shines through in every piece we create.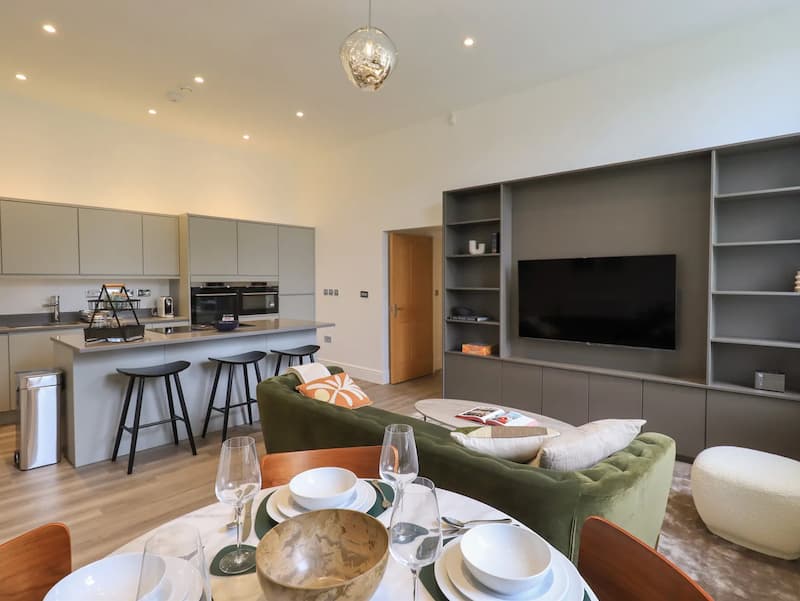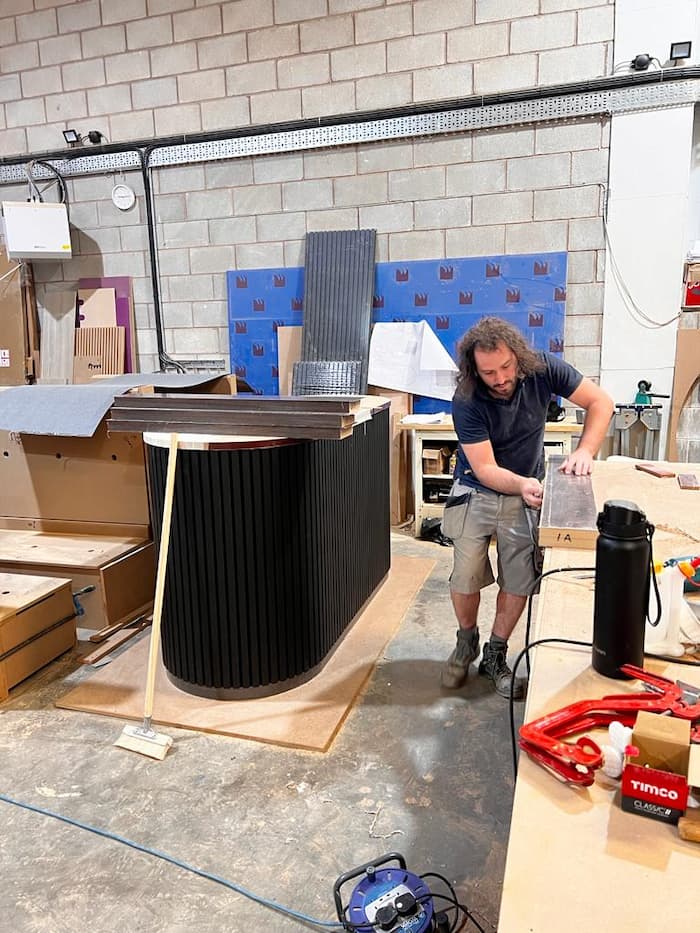 Elevate Your Home Interiors with Mirmac and Gemini Bespoke Joinery
At Mirmac Home Interiors, we are dedicated to providing you with a seamless home interiors experience. With Gemini Bespoke Joinery, we empower ourselves to offer you the advantages of cost efficiency, greater control, and uncompromising quality that truly sets us apart in the world of bespoke joinery and home interiors.
If you're searching for the perfect blend of functionality, aesthetics, and affordability, look no further than Mirmac Home Interiors and our in-house bespoke joinery division, Gemini Bespoke Joinery. Contact us today to embark on a journey to transform your living space into something extraordinary.
Let's bring your dream home to life together.
Contact Us to learn more about our bespoke joinery services and how we can transform your home interiors into a masterpiece of design and functionality.
Speak to our Bespoke Joinery Team Today
Are you ready to maximise the effecftive space in your home? Contact us or visit our showroom in Warrington to see examples of our bespoke joinery. Our experts will guide you through the process of choosing the right shapes, style, colour, and material.
Bespoke Joinery FAQs
What are plantation shutters?
Mirmac's  plantation shutters are window coverings made of wide louvers or slats that are typically 3.5 inches or more in width. Our shutters are available in wooden painted mdf, faux wood, luxury hardwoods, a faux wood frame with hardwood slats and a water resistant ABS (acrylonile butadiene styrene), and can be mounted inside the window frame or on the outside of the frame.
What are the benefits of plantation shutters?
Plantation shutters offer a number of benefits, including increased privacy, light control, and insulation. They can also add a stylish, timeless look to any room and can increase the value of a home.
What materials are plantation shutters made from?
Plantation shutters can be made from a variety of materials, including wood, vinyl, and composite materials. Wood shutters are popular for their natural beauty and durability, while vinyl and composite shutters are popular for their affordability and low maintenance requirements.
How do I clean my plantation shutters?
To clean plantation shutters, simply wipe them down with a soft, damp cloth. For stubborn dirt or stains, use a mild detergent and water solution. Avoid using harsh chemicals or abrasive materials that could damage the finish of the shutters.
How do I measure for plantation shutters?
To measure for plantation shutters, measure the width and height of the window opening. For inside mounted shutters, subtract 3mm (1/8 inch) from the width and height to allow for clearance. For outside mount shutters, add 50mm to 100mm (2 to 4 inches) to the width and height to allow for overlap.
How long does it take to install plantation shutters?
Our installation time for plantation shutters can vary depending on the size and number of windows being installed. Typically, it takes about 30 minutes to an hour per window to install plantation shutters.